Laverne "Ike" Brendle
Marine Detachment, USS ASTORIA 1944-1945
7th Division (USMC)




USS ASTORIA Marine Ike Brendle in a post-war photo. His service ribbons include American Theater, Asiatic-Pacific Theater with four bronze service stars, and Philippine Liberation ribbon with one star. The "ruptured duck" on his right breast indicates Honorable Discharge from military service.
-courtesy of Dianna Brendle


Ike Brendle served aboard USS ASTORIA CL-90 from her shakedown cruise through the end of the war. His Pacific service included the liberation of the Philippines, Iwo Jima and Okinawa operations. Following the end of the war, Brendle saw additional service stateside at Fort Detrick, Maryland.



Brendle on liberty in Port-of-Spain, Trinidad on the 4th of July 1944. The photo was taken during ASTORIA's shakedown cruise.
-courtesy of Dianna Brendle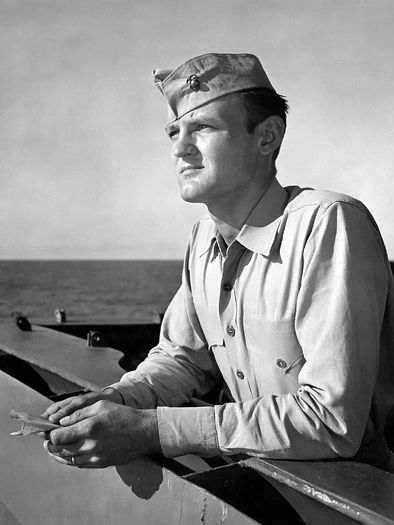 Ike Brendle aboard USS ASTORIA in a Navy public relations photo taken the same day the first atomic bomb was dropped, 6 August 1945.
-Rudy Guttosch photo courtesy of Herman Schnipper




Brendle with Marine buddies in an undated photo.
-courtesy of Dianna Brendle
BACK TO SHIPMATE PHOTOS AND TRIBUTES