Yeoman 3rd Class Deno Dolci served in C Division aboard USS ASTORIA throughout her war cruise--through the typhoon of December 1944, from the Philippines to Iwo Jima, from Okinawa to the Japanese home islands. He spoke of his General Quarters assignment:

During battle stations, I was assigned to Damage Control below decks; I manned the captain's phone from the bridge.

When the ship was hit, I got the calls from the bridge, and then sent the teams to the area needing repairs.

When the war ended and ASTORIA came home, Dolci left the ship and reported to the Maritime Building, Port Hueneme. There he received his rating of Yeoman 2nd Class, and Dolci worked at Port Hueneme until he was discharged from the Navy in June 1946.

When he returned home he went to college for a year under the G.I. Bill, then took several jobs before finally deciding to go into construction, where he spent the remainder of his career. Dolci also remained active in the USS ASTORIA reunion association, attending the events in 1986 at Mankato, MN and in 1988 at Buffalo, NY.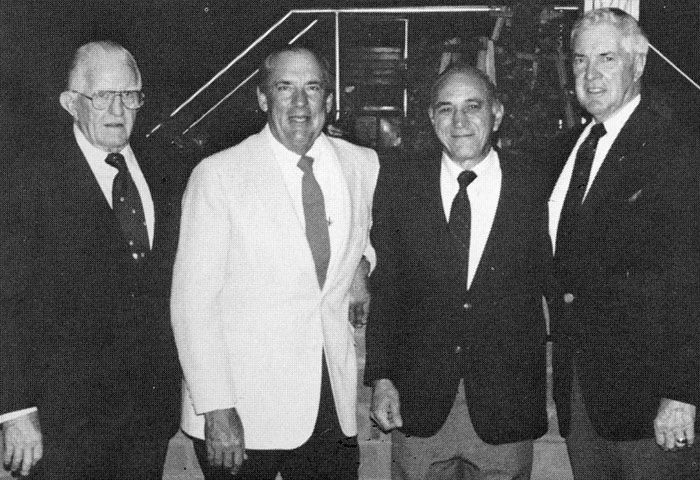 C Division sailors at the 1986 reunion. Left to right: Clarence Rhodes, Clifford Wenthur, Deno Dolci, and Whit Cushman.

-photo from Brent Jones collection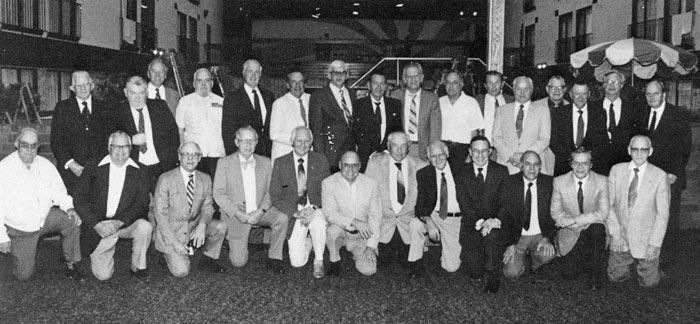 CLICK PHOTO TO ENLARGE
The USS ASTORIA CL-90 plankowners in attendance at the 1986 reunion. Dolci is in the front row, 3rd from right.


-photo from Brent Jones collection




In 1988 Deno Dolci retired from the Carpenters' Union Local 12 in Syracuse, NY. He and his wife Barbara now enjoy retirement, living in the same house where Dolci grew up in Canastota.



Deno and Barbara Dolci at home in Canastota, NY in 2008.

-photo courtesy Deno Dolci
BACK TO SHIPMATE PHOTOS AND TRIBUTES